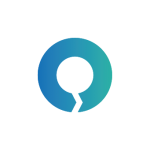 뉴스룸
International Partners Pursue AI-Based Microgrid Research at Saltwater Pumping Facility

enertalk_energy

2021-04-29 10:14
작성일 : 2021-04-29
International Partners Pursue AI-Based Microgrid Research at Saltwater Pumping Facility
An unusual group of partners from the Republic of Korea and Hawaii are conducting microgrid research at a saltwater pumping facility in Hawaii, with a goal of using artificial intelligence (AI) to help boost the efficiency of the existing power system by 30% when it is off-grid because of utility outages.  
Increases microgrid efficiency
The project will yield numerous benefits, according to Jin Lee, chief marketing officer for
Encored
, a California based energy AI and big data company. "Our system provides efficiency increases for the island mode and also demand charge reduction for the grid-tied operation," he said.    
AI optimizes microgrid resources
One of the keys to boosting the efficiency of the existing diesel backup generator is to use AI to optimize the project's solar, storage and diesel generator, said
Lee of Encored
. The company's AI technology will help the solar, storage and diesel work collectively to improve the efficiency of providing off-grid electricity by 30%.
Hyoseop Lee
, chief strategy officer at Encored, said that the project will yield less downtime, lower operational costs and lower energy costs than existing costs through the utility. For example,
Encored's
system will use data analytics to cut the pumping station's peak energy use and the costs associated with that.
The data-based AI system also provides predictive warnings. "The system gives predictions so we can get early warnings and reduce downtime and make some corrections," said Jin Lee.