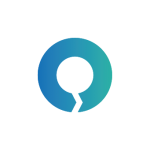 뉴스룸
South Korea: Final Stop Of The Smart City Innovation Tour

ENCORED

2019-09-18 18:00
작성일 : 2019-09-12
South Korea: Final Stop Of The Smart City Innovation Tour
Visiting Encored Technologies
EnBW and MING Labs at Encored Technologies



Big Data Supporting The Progress Of Behavioral Energy

We further visited Encored Technologies, an energy technology company leveraging IoT and Big Data to create

an innovative behavioral platform. The team from EnBW was excited to see the possibilities in handling energy data behind the meter,

especially in the context of people's households. Encored's platform "EDGE" Energy Planner delivers energy use habits to each

customer based on IoT and Big Data. In addition to that, the company provides a variety of service platforms offering values and

innovative energy services. Encored keeps studying for continuous development of their integrated platform "ENERTALK",

which consists of the EDGE service platform and an innovative internet meter "GetIT" collecting real-time information on electricity use.
출처: MING Labs Medium  (인코어드 관련 부분 발췌)